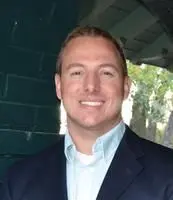 Please note: I am now practicing under the name: Rosetta Mental Health (www.rosettamentalhealth.com)
Thank you for visiting my site. You are now one step closer to a new and improved you where you feel empowered and on a positive path to growth and well-being.
My name is Christopher Harris, LCSW, and I am a psychotherapist located in Metairie, Louisiana, conveniently located for anyone traveling from New Orleans, Kenner, Harahan, Gretna, Marrero, or other surrounding areas. I am also licensed to practice in the States of Florida, Tennessee, and Texas.
Many of my clients present with symptoms manifesting as anxiety and/or depression. As a primarily insight-oriented therapist, my goal is to help you uncover the stumbling blocks from your past that you unconsciously carry into the present, causing you emotional pain, stress, and suffering. I focus on awareness, as knowledge is ultimately power. This can eventually help you to realize your true and full potential, and to lead a life that is worth celebrating. While we certainly can't change difficult situations of the past, we can work together to better understand and resolve the challenges in your life. By applying complementary therapy approaches and techniques as needed, such as empirically-supported Cognitive Behavioral Therapy (CBT) and mindfulness, we will unearth long-standing behavior patterns or negative perceptions that may be holding you back from experiencing a more fulfilling and meaningful life.
With a wide range of life and professional experience, let me join with you as your counselor in the exciting challenge to improve yourself. If you're looking for extra support and guidance through a challenging situation or you're just ready to move in a new direction in your life, I very much look forward to working with you to achieve your goals.
Please call or email me or schedule online for a consultation.
Office location:
Old Metairie
433 Metairie Road
Suite 202
Metairie, LA 70005

I offer both in-person sessions and virtual sessions (video or phone).
NOTE: The service provided by Christopher Harris, LCSW, is not intended for crisis situations and urgent needs. In a crisis situation, call 911 or local emergency services, or visit the nearest emergency room.